Allow Us to Focus on Our Ministry by Donating Now!
What Are the Symptoms of Being Pregnant?
Pregnancy symptoms differ from woman to woman and pregnancy to pregnancy; however, one of the most significant pregnancy symptoms is a delayed or missed menstrual cycle.
Understanding the signs and symptoms of pregnancy is important because each symptom may be related to something other than pregnancy. Some women experience signs or symptoms of pregnancy within a week of conception.
For other women, pregnancy symptoms may develop over a few weeks or may not be present at all. Below is a listing of some of the most common pregnancy signs and symptoms.
Missing your period is the most clear-cut sign of pregnancy. But it is not definitive, as stress or other factors may cause irregular periods.

Even before missing a period, most pregnant women report having to go to the bathroom more often. You may even have to get up during the night! This occurs after the embryo has implanted in the uterus and begins producing the pregnancy hormone called human chorionic gonadotropin (hCG). This hormone triggers frequent urination.

Utter exhaustion is a very early sign of pregnancy. Fatigue is a result of high levels of the hormone progesterone.

Guess what? That queasy feeling isn't limited to mornings. Most pregnant women who experience morning sickness feel slightly nauseated at other times during the day as well. About half have vomiting, but very few have severe enough morning sickness to develop dehydration and malnutrition.

If you're pregnant, your breasts will probably become increasingly tender to the touch, similar to the way they feel before your period, only more so. Once your body grows accustomed to the increase in hormones, the pain will subside.

If you have been sexually active and experiencing any of the above symptoms, consider taking a pregnancy test as soon as possible.
Frequently Asked Questions
Our tests are lab-quality urine tests that are over 99% accurate and can detect a pregnancy 7-10 days after fertilization.
Know All of Your Options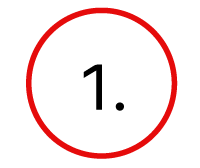 Parenting
Though this can be difficult, there are many resources in the community to assist women and families in undertaking this path.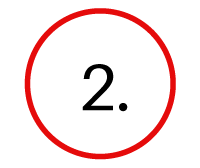 Adoption
Adoption is a way for a mother to give her child more than she is ready to offer by placing her child in a loving family.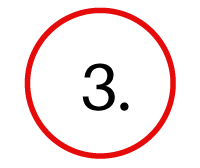 Abortion
You are not alone. Let us help you understand the risks involved before you choose this permanent action.
Make An Informed Decision
First Option Care exists to equip women and men with the information and resources they need to make informed and confident pregnancy decisions.
Free Pregnancy Test
Our laboratory quality pregnancy tests are 99% accurate and can detect a pregnancy 7-10 days after fertilization.
Pregnancy Consultation
Our advocates are trained to answer your questions about pregnancy, abortion, adoption, parenting. Learn More
STD & Sexual Health
We provide education on current facts and information concerning STDs and a healthy lifestyle. Learn More
Community Referrals
Referrals for local services like financial assistance, childbirth classes and other useful services.
Support Groups
First Option Care offers various relevant individual and small groups to meet your needs. Learn More
Educational Information
We provide a variety of educational opportunities to assist you throughout your pregnancy and beyond. Learn More
We Are Here To Help
First Option Care serves women, men and teens that are facing unplanned pregnancies. We are confident that our clients are capable of making their own reproductive choices when empowered by accurate and relevant information.
Many of our staff members have faced an unplanned pregnancy and serve compassionately from practical experience.
First Option Care of SW Georgia exists to equip women and men with the information and resources they need to make informed and confident pregnancy decisions. 99% of our clients say they would recommend our services to a friend.
I was treated with the utmost respect and friendliness.

– Becky
"First Option Care does not perform or refer for abortion procedures, offer prenatal care services, or prescribe contraceptives."